Overview
Aleksandra has a Civil Engineering Technology Advanced Diploma from Mohawk College and works as a Steel Detailer at Walters Inc. She enrolled at Mohawk College in the Architectural Technology program. She got an amazing co-op at Walters Inc. in Field Services after her first year at Mohawk and continued to work there part-time throughout school. She is currently pursuing a part-time Bachelor of Technology degree at McMaster University and working on her accreditation to become a Certified Engineering Technologist.
Mentor Profile
Who:
Aleksandra Bis
What:
Steel Detailer
Where:
Walter Inc.
Why:
The most rewarding aspect of my job is seeing people using, enjoying and appreciating the beauty of the structures I helped build.
Education:
Civil Engineering Technology
Average Salary:
$50,000 – $73,000
Soft Skills:
Strong Analytical Skills, Organizational Skills, Attention to Detail and Accuracy, Communication Skills, Reading and Comprehension Skills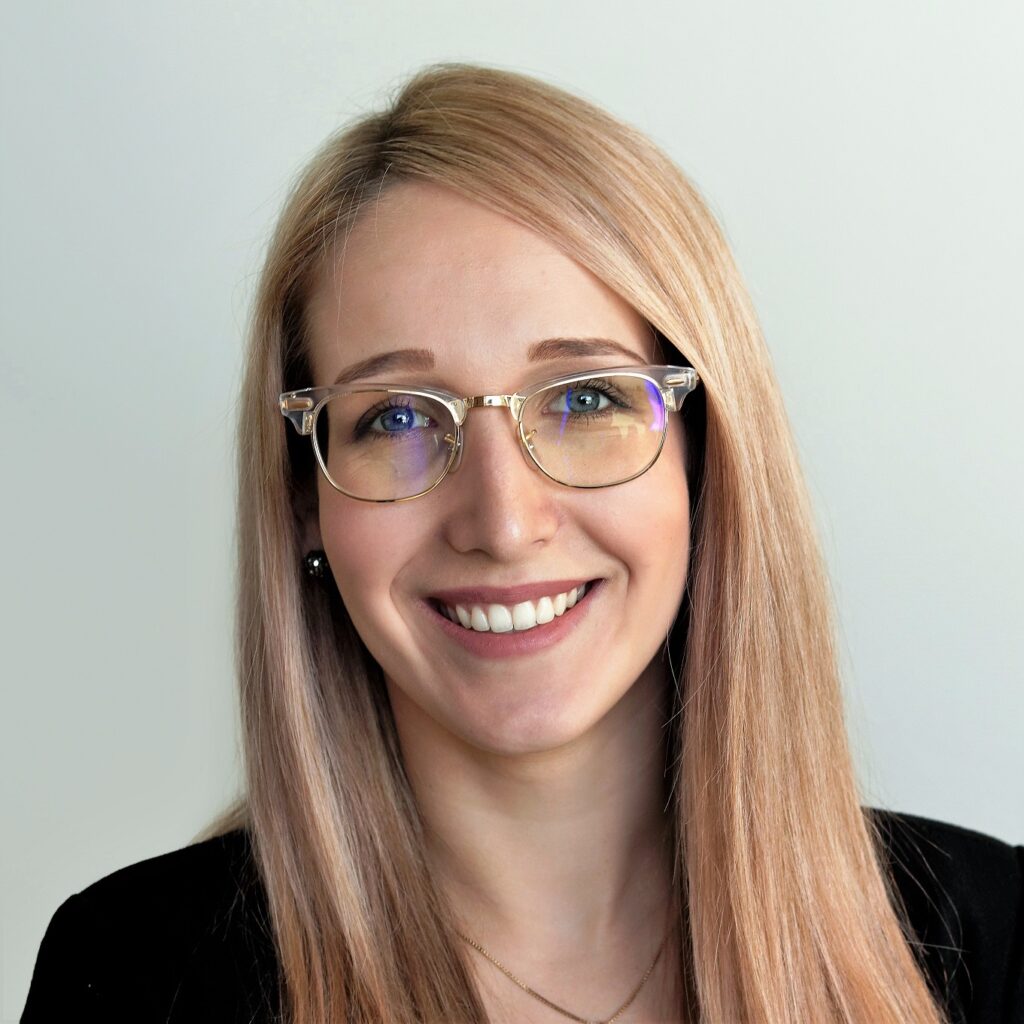 Let's Know More:
1. What does a typical day/week in your job look like?
The company receives drawings for a project and it is my responsibility to check the drawings and compare them to older revisions to see what changes have been made and if they impact our scope of work. I then apply any changes to the model, seeking advice from our internal engineers as required. The next step is to edit the assembly drawings (used to build the individual steel beams and columns) and erection drawings (used during construction to show where the beams and columns go). I make note of any changes to them before sending them to the general contractor, who sends them to the Engineer of Record (EOR) for approval. Once the drawings are approved, I make any changes to
the model and assembly drawings as requested by the EOR. Then I issue the steel to the shop for fabrication. Lastly, I update the erection drawings based on the EOR's comments, before issuing them to the field so the site superintendent will know how to put the steel together. This entire process can usually take weeks, even months depending on the size of the project and the amount of new drawings received. This cycle continues until the project is complete.
2. What kind of professional development opportunities are available in your career?
There are many different opportunities depending on what you are looking to improve or learn. From a more traditional educational standpoint, if you have completed a Civil Engineering Technology program you can obtain your
Bachelor's Degree in Civil Engineering in two years of fulltime classes. You can also achieve a Bachelor of Technology
Degree in four years taking two classes part-time per semester. You can choose your own pace which allows you to work full-time in the process. Alternatively, there are many seminars and courses covering a variety of technical topics that you can participate in, depending on what you would like to learn more about. Many companies will cover the costs of these courses if they believe that completing this education will be of value to your work for the company.
3. What is your motto?
"You got this."
"Don't get comfortable"
"You do you."
Find More Information
Ontario Youth Apprenticeship Program
For more information contact:
YWCA Hamilton
(905) 522-9922
info@ywcahamilton.org
Funded by:
**img**
In partnership with:
**img**