Overview
Linda is the CEO and Founder of Codify Zone Inc. that was born out of a desire to fill a need in education, a need to provide a true, comprehensive technology education in a fun, stress-free environment. Being a mother of two kids she felt the need to provide them with opportunities to learn these technology skills so they will be ready for the jobs of the future. The inspiration for her company came also from her own involvement in the technology sector.
Mentor Profile
Who:
Linda Smith
What:
CEO and Founder
Where:
Codify Zone Inc.
Why:
I saw the need for us to develop people with the skills to excel in Computer Sciences. Technology is and will be the main driving force of any modern society and crucial to both personal career success and success as a society.
Education:
Computer Engineering
Average Salary:
$70,000 – $100,000
Technical Skills:
Experience working with computerized environment, Coding
Soft Skills:
Strong Organizational Skills, Communication Skills, Problem-Solving Skills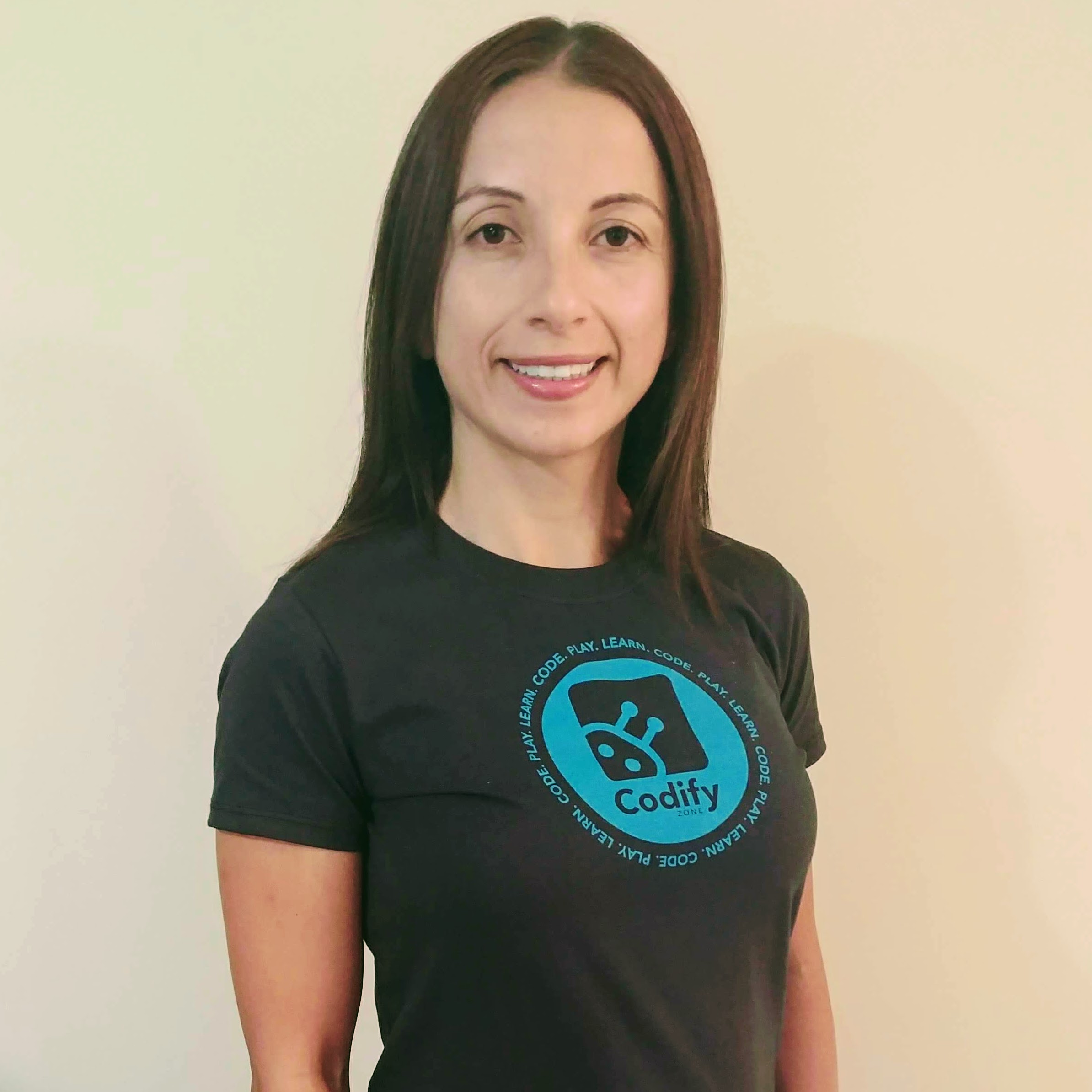 Let's Know More:
1. I'm not sure what career path options are available to me. Can you help me make a final decision?
What do you enjoy doing the most? It is proving that if you do what you love you will be successful no matter what. Are you into Science, Art, Math, Computers, Languages, Sports, Trades etc.? I would say try now that you are young and whatever you enjoy the most and have certain ability to do, then do it. However, do not be intimidated if it seems hard or it's not popular between your peers as this could be an advantage for career success. How about computers? NOW is the time to learn to code as it is the new cool. The NERD stigma is dead. Coding is one of the most important skills you could acquire in life! Believe me it is easier as you are young and don't have a lot of responsibilities. The world is in need of Coders. Money is great and women receive a lot of incentive mostly if you are young.
4. What is your motto?
Change the world one line of CODE at a time. The best way to predict the future is to CREATE it.
5. Can you tell me how your job helps or works with the community?
We are in Hamilton because we are Hamiltonians. We believe in this city and its future success. With such
highlevel education facilities as Mohawk College and McMaster University, with organizations like Innovation Factory (iF) located in McMaster Innovation Center, Hamilton is in an incredible position to foster talent and success. We are honoured to be located in Hamilton and Halton and play a part in such a locally strong sector. We hire McMaster and Mohawk Students. We aim to close the Computer Science gap from the classrooms to careers by offering classes in Coding, Web Development and Robotics in a fun and creative way. Our goal is to create a class leading company with class leading instruction, fostering the next generation of technology geniuses
Find More Information
Ontario Youth Apprenticeship Program