Overview
Pike has been a career firefighter with the City of Hamilton since 2013. She is the lead organizer of Camp FFIT Hamilton, an annual three-day camp that takes place every fall at Hamilton fire's training facility for young women aged 16-19. Pike rides Engine 17 in Upper Stoney Creek and also works in high angle rope rescue, dispatch, and also as a driver/pump operator. Pike is currently a mentor with Fire Service Women Ontario's mentorship program and offers assistance to many young women and men considering a career in the fire service.
Mentor Profile
Who:
Pike Krpan
What:
Firefighter
Where:
City of Hamilton
Why:
When people are in trouble and lives are at stake, I'm there to help
Education:
Firefighting
Average Salary:
$85,000 – $95,000
Technical Skills:
First Aid/CPR
Soft Skills:
Problem Solving skills, Communication Skills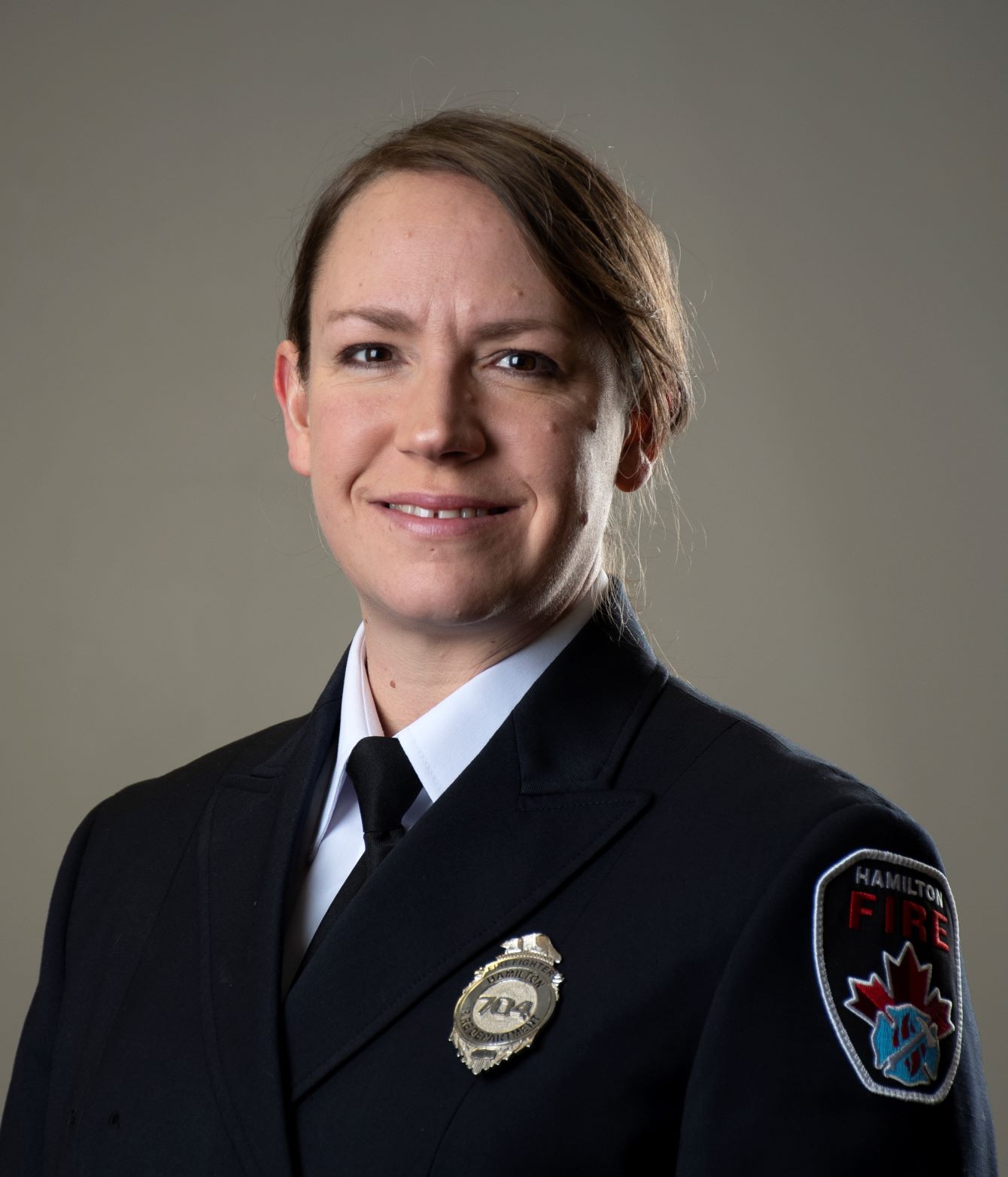 Let's Know More:
1. I'm not sure what career path options are available to me. Can you help me make a final decision?
There are many jobs that aren't very visible to the common person, I would say challenge yourself to see more of them by asking different people about the work they do. For example, in my field, the most visible job is to be a front-line firefighter but there are lots of careers in the fire service including fire investigator, dispatcher, fire prevention officer, and fire engine mechanic.
2. What kind of professional development opportunities are available in your career?
Besides fighting fires, I have the opportunity to learn advanced paramedical skills, do technical rescue work like rope rescue and hazardous material training, as well as learn how to take 911 calls and dispatch. I work with the public in many other ways, by teaching about fire safety so there are lots of opportunities to become an educator as well
3. How do you get to be creative on your job?
Every rescue scenario is different. We train hard and often for any eventuality but every situation is different. We use our tools and training to rescue as quickly and effectively as we can – there can be some great creativity at play.
4. What qualities do you need to succeed in this field?
To succeed as a firefighter you need to have determination because nothing happens as it does in training. You have to be ready for things to be unfair, to be difficult, and to push through those situations. You have to be level-headed and ready to practice the same skills over and over again. You have to enjoy physical work and mechanical aptitude is important. You have to be good at getting along with others and have empathy for others.
5. What are you most proud of?
I'm most proud of the mentoring work I do, I really enjoy running a program for young women interested in the fire service called Camp FFIT (Female Firefighters in Training). I love introducing young people to the fire service and seeing their confidence build as they understand they have the passion and power to do this job if they put their minds to it.
6. What is your motto?
"Everyone is deserving of life no matter what they have done to endanger it" – it helps me focus on helping all sorts of people no matter their background or actions.
Find More Information
Hamilton Fire Department – FFIT
Ontario Youth Apprenticeship Program